What are the different options to optimize the organization of the profiles in my account? 
Tags are a great way for you to organize profiles. Some ways you can use tags include:
Grouping together candidates applying for the same role.
Grouping together members of a team/department.
To create a new tag, navigate to the "Tags" tab, and click on "Create a new tag"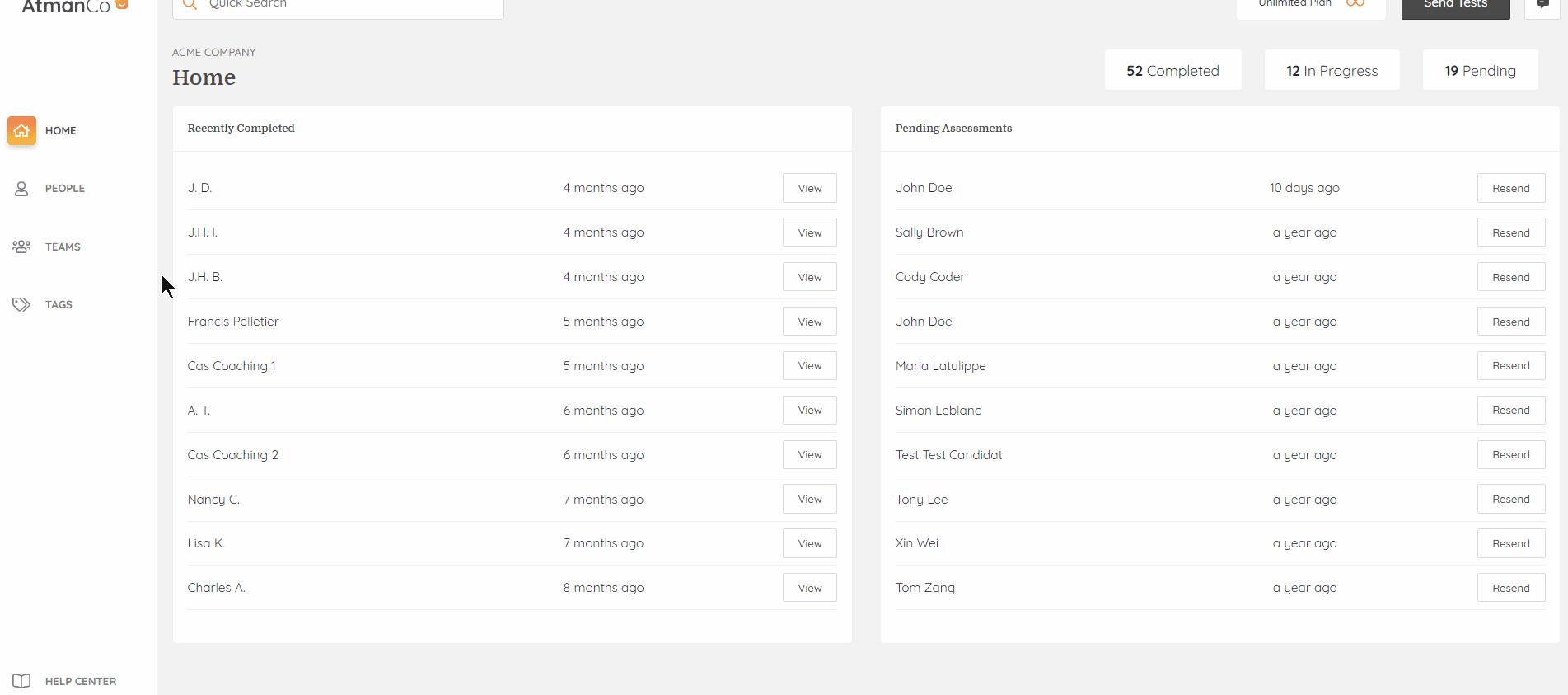 To apply a tag to a group of people, select the profiles you wish to include in your tag on the 'people' page, then select "Edit Tags". Next, choose the tag you wish to apply, then click "Save".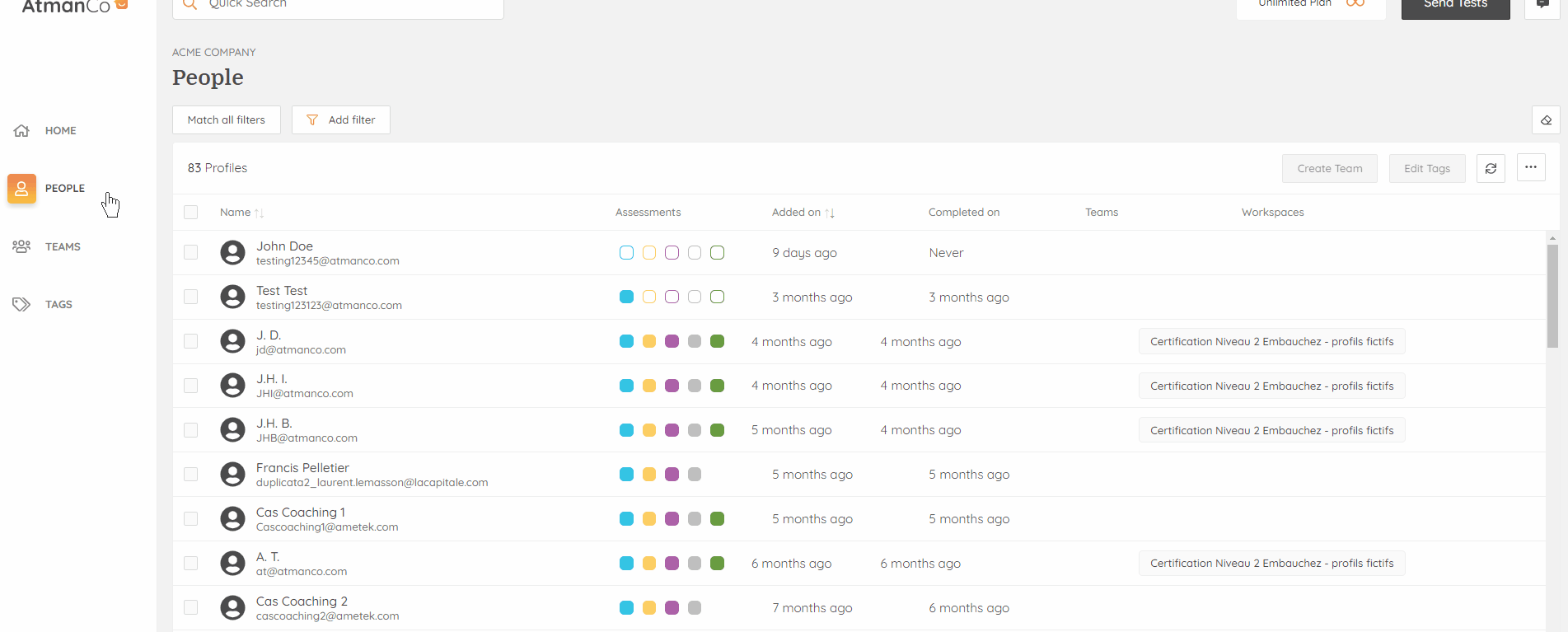 You can now use your tags to filter your profiles; simply click on "Add filter", select "Tag", and then choose the tag you want to view.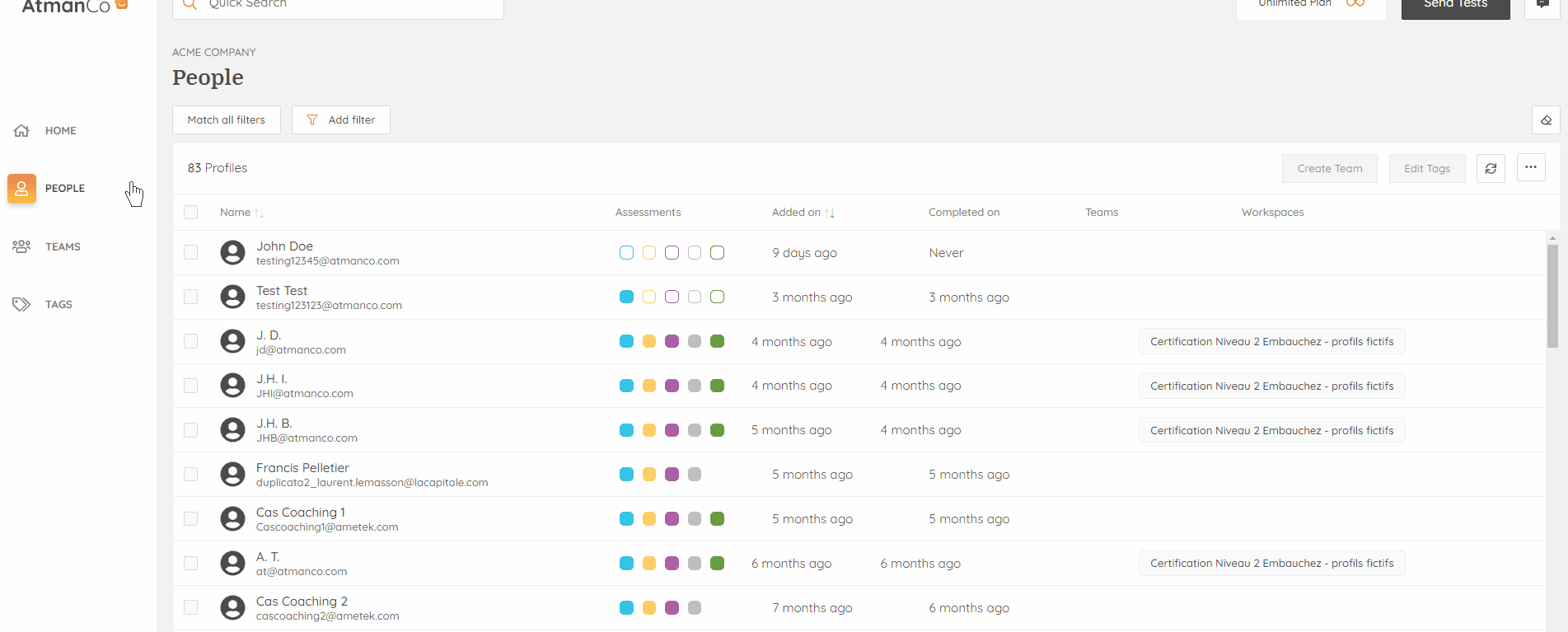 You can also filter profiles by name, email, teams, the status of their assessment, and more!