Navigating your Team Distributions
We've added a few small features to help you better visualize your team distributions that we think will make a big difference.
We hope these improvements will encourage you to use team distributions more often, and that they allow you to get the insights you need to lead stronger teams.
Here's what's been updated:
1. Everything is hidden by default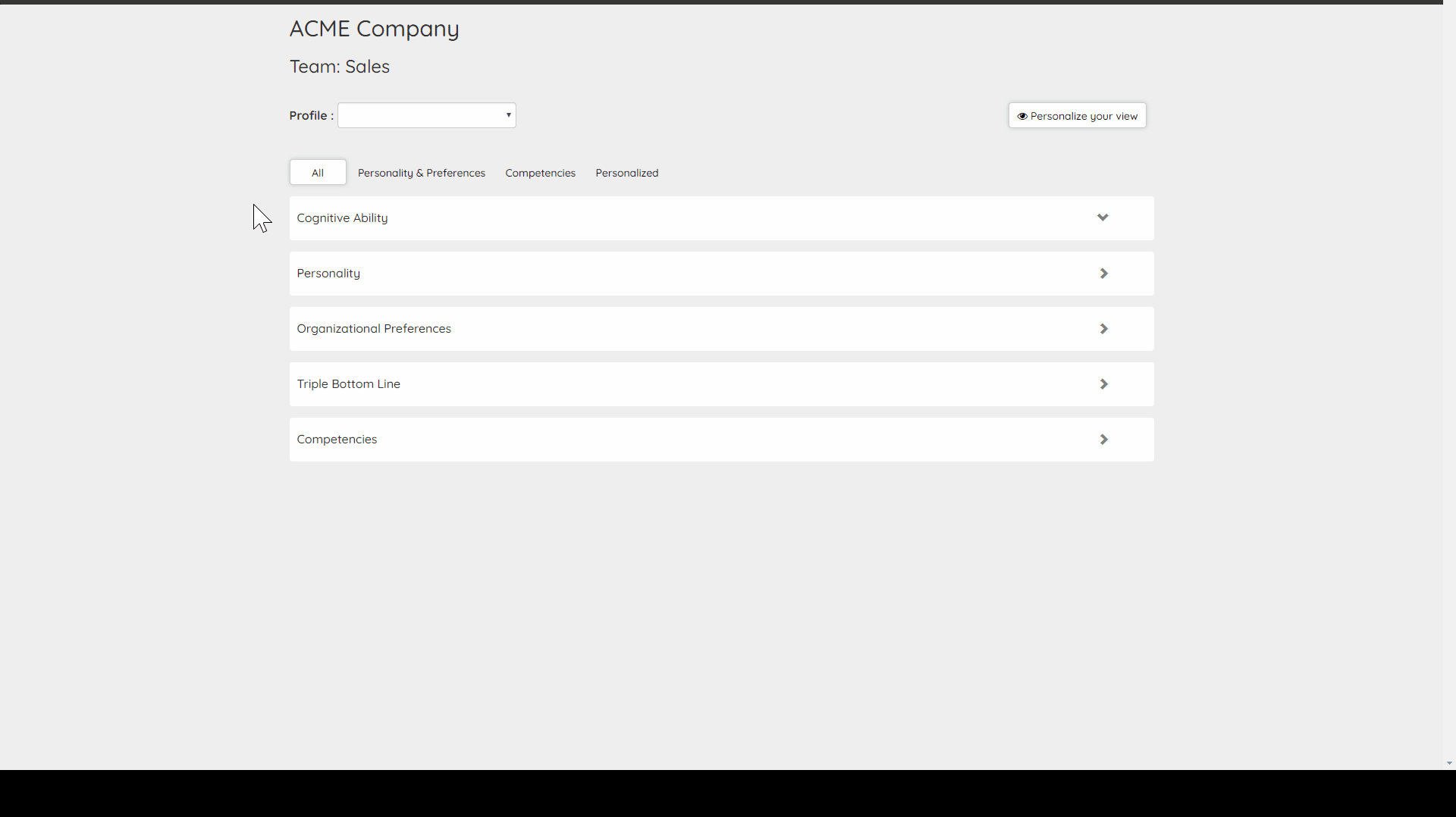 It may take some getting used to – but all the scales will be automatically hidden as soon as you enter the team distribution.
Psychometric data is sensitive, and we don't want you showing something you don't want to show – especially during interventions such as team buildings and team analyses. So, everything is hidden by default to make it easier for you to uphold the privacy of the precious data at your fingertips.
2. See your complete team for each dimension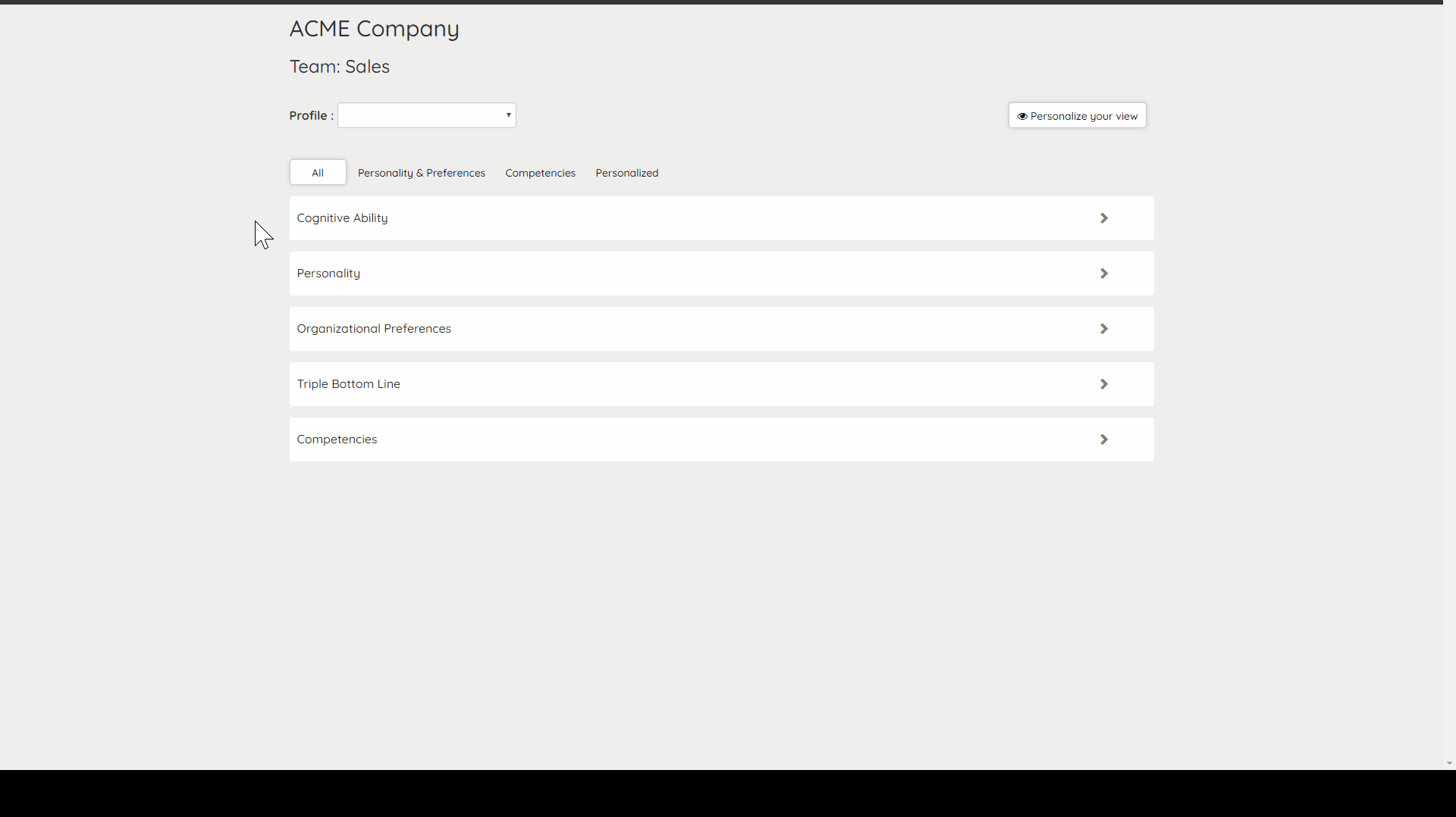 No more endless clicking to view and hide names on a scale!
You can now simply click on any dimension to see how your team members are distributed on any particular scale.
To close the expanded view, simply re-click on the dimension.
3. Easily shift between highlighted profiles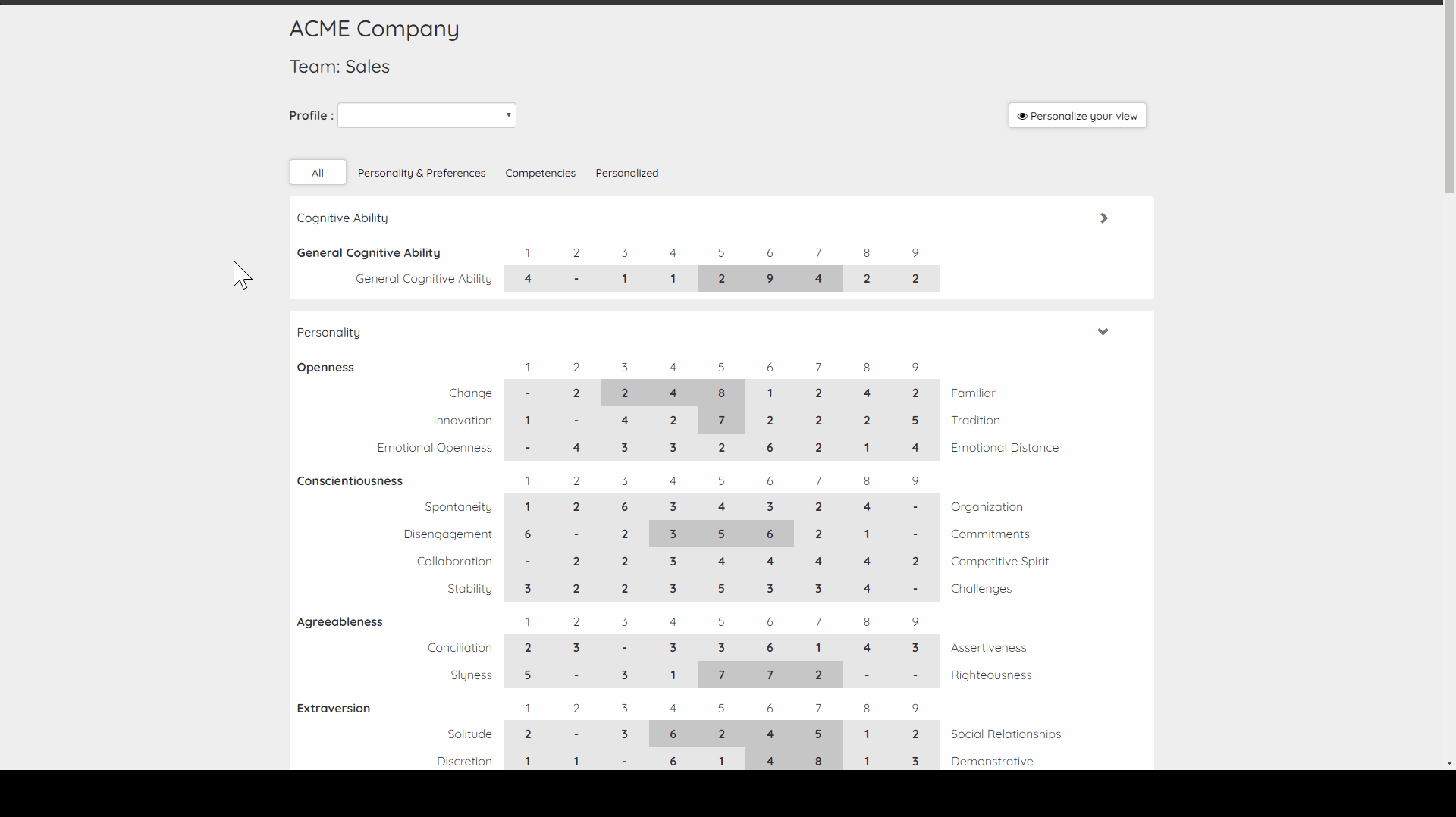 No matter how far down you scroll through the scales, you will always be able to change the "highlighted profile" to get a better view of different members of your team and where they lie on each dimension.
4. Choose which dimensions are visible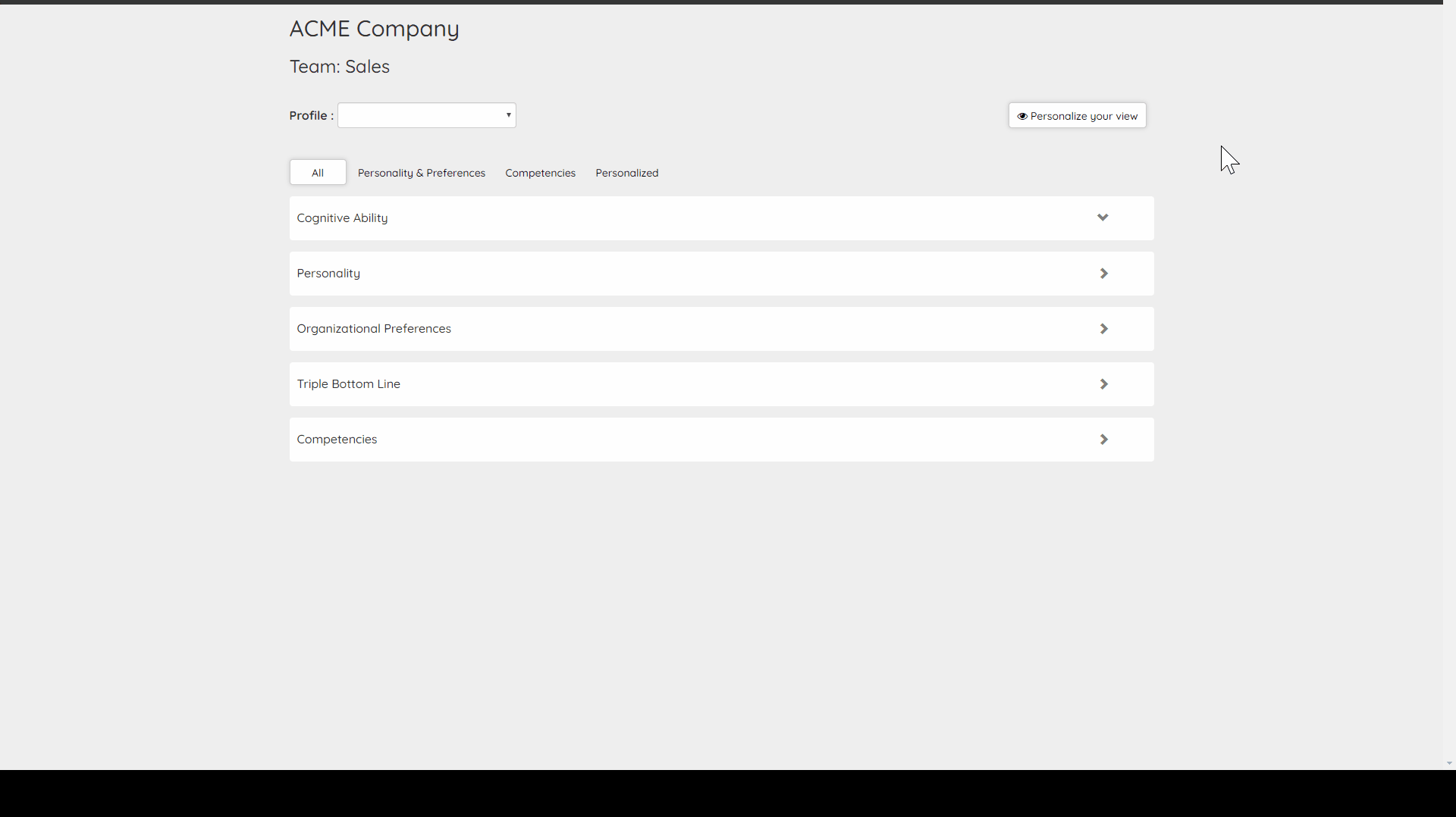 Sometimes, you just want to focus on a few critical dimensions in your team distributions. We've developed this feature to help you get rid of all the noise and focus on exactly what you want.
To select the dimensions you want to hide and those you want to view, start by clicking on "Personalize your view".
Then, using the " " icon found next to each dimension, select the dimensions you want in your personalized view.
When done, hit "save" to save your changes. Your saved changes are now your new "Personalized" view, which you can come back to at any time.
5. Pre-set views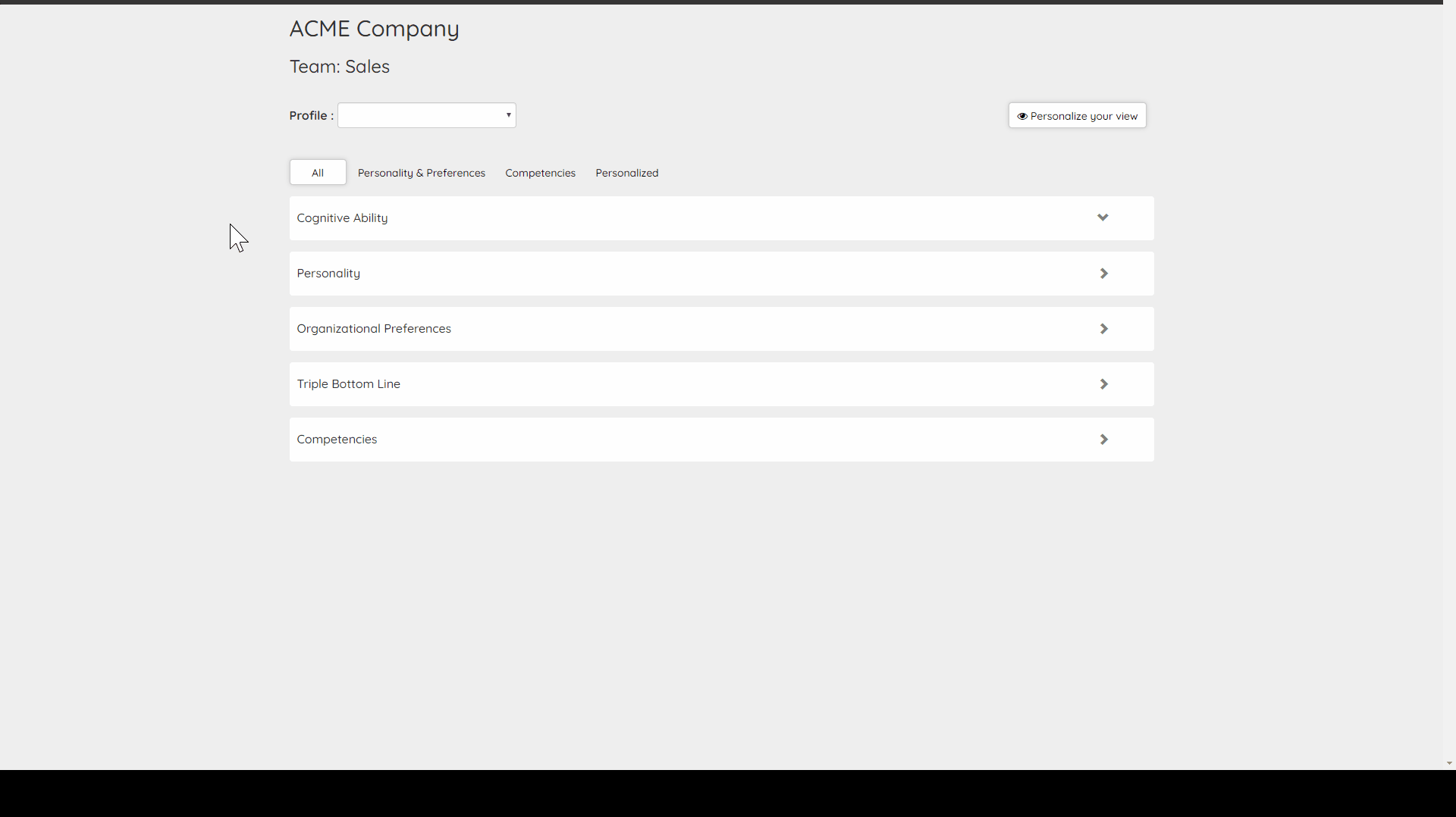 We heard you – many of you told us that you only look at personality and preferences when in the team distribution. Many of you also told us that you only look at the competencies. Regardless of which team you're on, we've created both these options as "pre-set" views that you can simply select to quickly view the data you want to see.
If you have any questions, comments, or feedback on our improvements, we'd love to hear them!